For Specialists
Increase your network of referrers and improve the quality of the referrals received by optimising your professional online profile to highlight specialities and areas of interest.
Pricing
A variety of pricing plans are available to meet the needs of your practice.
Australia-wide Directory. Increase your visibility
Be found as you want to be found. With a precise practice profile you can show your discipline, sub-specialties and other services offered. With this type of detail you will only receive referrals that fit your areas of expertise. Our data shows that GPs often use our Directory to search further than their region or town opening more referral possibilities for you..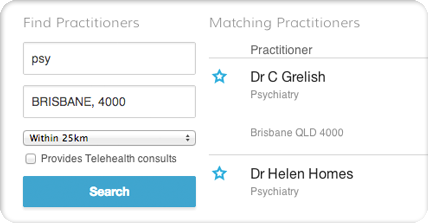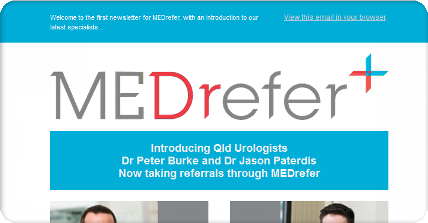 Advertise Yourself
Would you like to be introduced to GPs? A variety of advertising opportunities can be arranged to assist you which can then be delivered to segmented practitioners in our Directory.
Review referrals
before accepting them
Practice staff can view an online summary of the referral prior to accepting the patient's appointment to make sure the referral matches the practice specialty. And yes, referrals can be faxed too.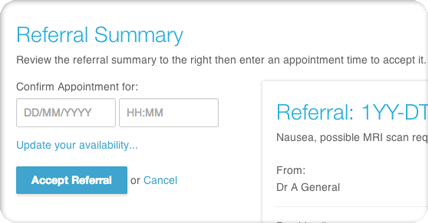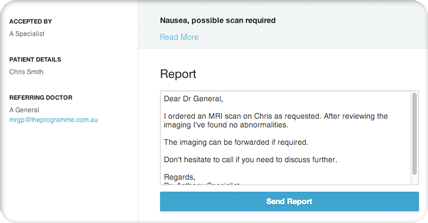 Easy electronic reporting
After accepting the referral, you can send updates to the referring doctor, including cancellations, did-not-attends or summary reports. Practice Managers can easily track the status of both current and past referrals from the one page.
Search & Send Referrals
Specialists can also search our Directory and create referrals via MEDrefer to other specialists.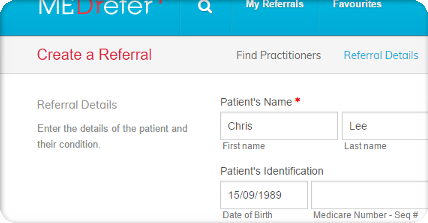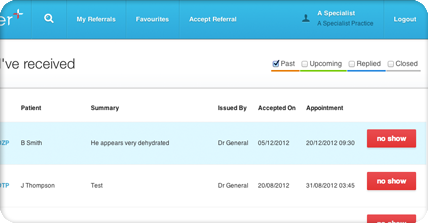 Continuity of Care
Equals Duty of Care
Easily inform referring doctors of patient attendance to assist with their 'duty of care' obligations. With all referral information in one place, everyone stays better informed.
Using Genie?
We are integrated with popular clinical management software Genie. Your MEDrefer profile can display your current indicative availability directly from your appointment book meaning you will no longer need to manually update this information.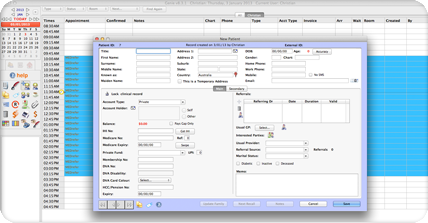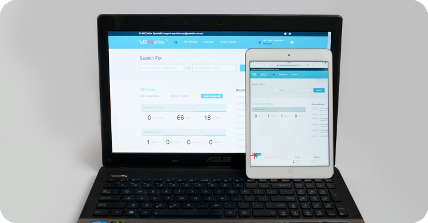 Easy Online Access
Wherever you are, MEDrefer is accessible through any internet connection.
Manage MEDrefer referrals
You can also use our compact and efficient MEDrefer Manager desktop application to access all referrals. A practice manager and your practice staff dream. No logins necessary.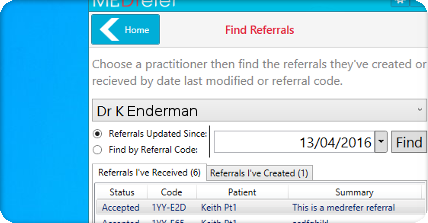 Join MEDrefer today and close the loop on your referral process
A variety of pricing plans are available to meet the needs of your practice.
Register Today