MEDrefer was founded in 2007 by Brian Sullivan, who - after hearing many GPs voice concerns they didn't know the status of their patients referrals - recognised a greater need for transparency between GPs, their patients and referred specialists. Brian's original vision was to reduce waiting times for patients by increasing the visibility of available specialists to referring practitioners.
Through the early production of working prototypes and continual engagement with General Practitioners and Specialists around Australia, the MEDrefer team has steadily refined its service to become what it is today - a unique online tool that streamlines the referral process for all involved and provides a reliable mechanism for GP's to retain visibility over their outgoing patient referrals as they are provided care by the practitioners to whom they are being referred.
Today, MEDrefer has teams in Toowoomba and Brisbane, which include experienced software engineers, interaction designers and support staff who are devoted to continually improving MEDrefer for the benefit of all Australian practitioners and their patients.
Brian Sullivan
Managing Director
Brian is the MEDrefer founder and developed the initial concept of MEDrefer. Spending his early years on a family farm at Pittsworth, he was educated at Downlands before joining Qld DPI working in animal Health and Biosecurity.
Establishing a media company 26 years ago, his business focused on science communication and rural production and education before recognising a need for a better medical referral system especially in country areas.
He now devotes his working week to growing MEDrefer through partnerships and alliances.
Christian Vandersee
Product Manager
Coming from a background in interactive multimedia, Christian is one of Queensland's most experienced Information Architects. He has a wealth of experience delivering IT systems in many industries across both private and public sectors in Australia and the UK since 1999.
As an active member of the MEDrefer Executive Team since 2012, Christian is responsible for defining work programmes for the software development teams and ensuring it is aligned with the needs of users.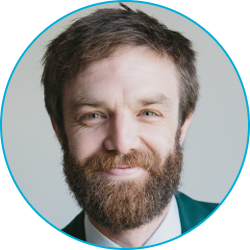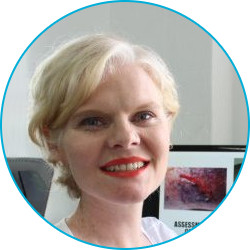 Renata Schindler
Operations Manager
Renata brings years of experience working in and around General Practice - first as a receptionist, then in support and advocacy roles with former divisions of General Practice, Medicare Locals, and in GP Training.
Renata has a B.Arts/B.Ed Grad.CertBus and has a very keen interest in online education and how to communicate better on digital platforms.
When not working, she is busy as a mother of active twin girls.
Samantha Freeman
Innovation and Strategy
Samantha Freeman is a health educator, strategist and innovator who has worked in executive positions in the primary health sector for over 16 years.
Samantha holds a Master of Education Technology as well as two other degrees in the creative arts, English language and literature, Drama, English as a second language and linguistics and is passionate about positive change management in health.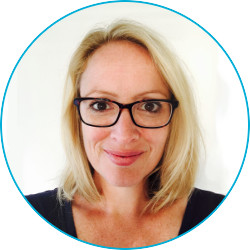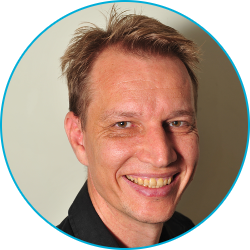 Rob Dawson
Systems Architect
Rob is a developer and architect with over 20 years of development experience, building web applications back in the days where y2k was a thing. Rob has been working with MEDrefer since 2013 and was instrumental in our integration with Best Practice and many of the enhancements that have been implemented since.
He has a BSc(CompSci) from UQ, and a Research MIT(InfoSec) from QUT.
In his spare time Rob spends his time with his wife and kids, and occasionally manages to get out and do some Cuban Salsa dancing.
David Barlow
Senior Developer
David is a senior developer who has been overseeing our core web applications and Australian cloud infrastructure since 2013.
His long standing practical experience in web application development continues to bring stability and forward thinking solutions to the MEDrefer platform.
When not crafting MEDrefer's next release, David can be found at the beach having fun with his family.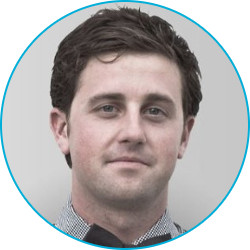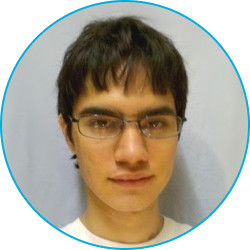 Keith Dickmann
Developer
Keith joined the MEDrefer team in 2014 as one of the rare developers based in MEDrefer's Toowoomba Office. Working closely with the Product Manager and Support Team Lead, Keith applies the latest engineering tools and techniques to maintain and enhance the MEDrefer service.
He has a B.Engineering (Computer Systems) & B.IT (Applied Computer Science) from USQ.
In his spare time Keith enjoys hobby video game design and watching people on youtube.
Heidi Gunter
IT Support Manager
Heidi is the newest addition to the MEDrefer team. Originally completing a Certificate III in Bus. Admin she worked as an Accounts Clerk for 9 years before spending 3 years as a Customer Service Officer. Deciding to go back to TAFE to obtain a Cert IV in Business Mgmt and Frontline Mgmt, Heidi is now back in the office providing IT and research support for Developers, Managers and Clients.
When not at work, Heidi enjoys knitting while listening to music and spending time with her family, especially her Aussie Terrier Sookie.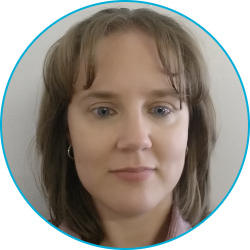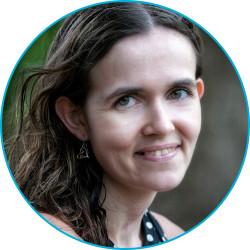 Susannah Birch
Online Media Consultant
Susannah is a web developer and Social Media Manager with the motto: 'I'm going to change the world - watch me!'
With a journalism degree, a bubbly personality and a passion for spreading important information, Susannah will certainly impact the online world if not the wider world.
When not working for MEDrefer, Susannah enjoys spending time with her family and is in the process of writing her first book.