For General Practitioners
Find available Specialists and Allied Health Professionals through our secure database, refer online and track the status of your patients' referrals or let your Practice Manager easily track them for you.
Pricing
MEDrefer is completely free to use for GPs.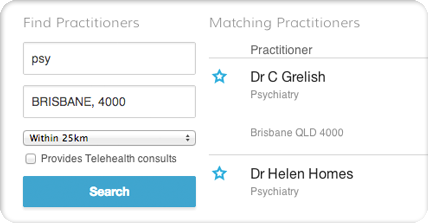 Australia-wide Directory. Find the right Specialist...
Right Now
Search our secure database of thousands of registered Specialists and Allied Health professionals. Search by name, discipline, location and radius. Find the provider for your patient based on availability, special interest, gender, and other search possibilities.
Duty of care. Resolved.
MEDrefer assists GPs to meet their duty of care obligations by giving total visibility of the status of all outgoing referrals to both the GP and the Practice Manager. We'll electronically and automatically notify you whether the referral is accepted; when an appointment is booked or cancelled or whether the patient fails to attend.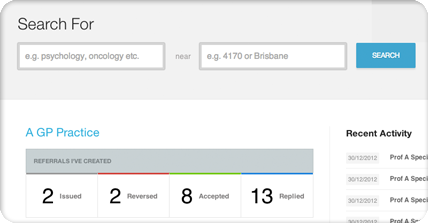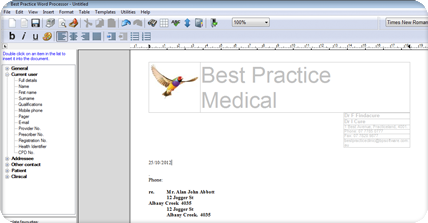 Using Best Practice?
MEDrefer is integrated directly into the Word Processor in Best Practice, with its own tab in the header bar, allowing you to create and send referrals via MEDrefer within your standard clinical workflow. No downloads or software installations are required, and sign-up to MEDrefer is instant.
Easy Online Access
Wherever you are, MEDrefer is accessible via the device of your choice - desktop, laptop, smart-phone or tablet device. No additional software or installations required.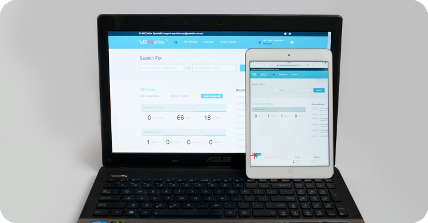 Join MEDrefer today and close the loop on your referral process.
MEDrefer is completely free to use for all GPs in Australia.
Register Today