For PHNs
With a host of customisable functions, PHN programmes and their associated practitioners are now easier to maintain and evaluate.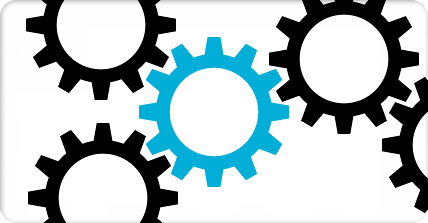 Customised eReferral tool for your programs
MEDrefer Solutions offer a wide range of options allowing customisation to best suit your individual programs and requirements.
Manage Multiple Users and Multiple Sites in one place
Easily manage all specialists personal information, referrals and data in one primary location or click on individual tabs to look at details for one specialist.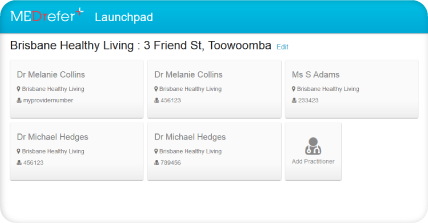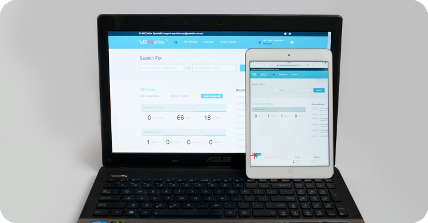 Accessible online and through clinical software
MEDrefer is fully integrated into Best Practice for GPs and Genie for Specialists as well as being fully available online with the same login details. MEDrefer Manager is a downloadable app that integrates with both software programmes and is now also compatible with Medical Director.
Use your own templates
Need specific information to be part of the referral? Customise your preferred templates for GPs to complete when referring a patient.
Customised program management and reporting
MEDrefer Solutions offer a wide range of options for customisation of the dashboard, the referral process and corresponding reporting options as well as analytics to suit your specific needs.
Advertising and Endorsements
Would you like to promote or endorse specific specialists or allied health professionals? ePackages can be acquired to assist you which can then be delivered to segmented practitioners in our Australia-wide directory.